Superior, Arizona is more than where we work. It is our home. And we are dedicated to making the Copper Triangle a better place for all who live and work here, whether it's supporting local businesses or giving students the tools they need to succeed. We focus our community support on causes and organizations that serve Superior, Globe, Miami, Kearny, Hayden, Winkelman and the surrounding areas. Our goal is to foster generations of success right here.
Magma Mine reclamation
Starting in 2005, we began reclaiming the old Magma Mine, once regarded as a local eyesore to the community. Resolution Copper spent $75 million over the past decade removing soil and reshaping, covering and revegetating the historic tailings. We also restored and re-established natural drainages for the conveyance of clean stormwater, reshaped and re-vegetated rock piles, and removed old structures. The project created dozens of jobs in the community, and today the Magma Mine is a safe facility that blends into the natural landscape with self-sustaining vegetation.
Helping local businesses
Resolution Copper has consistently supported local businesses and contractors We have partnered with Local First Arizona to provide small business relief grants during COVID-19, supporting local businesses in Superior. In 2020, we spent over $124 million through Arizonan businesses alone. Long-term economic growth starts with local businesses supporting one another, and at Resolution Copper we are proud to support our fellow local businesses.
Education outreach
Good education is the foundation of lifelong success. That's why Resolution Copper has supported the Superior Unified School District for years, whether it's donating essential technology to students for remote learning during the COVID-19 pandemic or giving $1.2 million to the school district, including support for the STEM and robotics program. We offer an annual scholarship program that provides financial assistance to local students pursuing higher education while also encouraging students of promise to explore career opportunities in the mining industry and related STEM fields. In 2021, we've given over $35,000 in scholarships to local students. At Central Arizona College we established a three-year apprenticeship program that allowed college students to develop the skills required to safely operate and maintain assets on-site. The apprentices graduated in 2020 and now work safely in highly sought-after technical roles.
Community Partners
Since 2004, we have partnered with over 200 local organizations to support projects that benefit our community and its citizens.
Resolution Copper currently has multi-year partnerships with the Superior Unified School District, Superior Chamber of Commerce, Rebuild Superior Inc, the Town of Superior, Globe Unified School District Robotics, Queen Valley Fire Department, and the Superior Fire Department.
In 2020 and 2021, we have given over $2.3 million to assist in local community efforts. We are invested in the Copper Triangle community and want to see it succeed.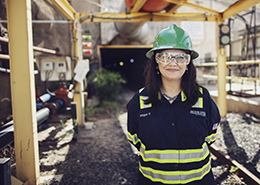 At Resolution Cooper, women are leading efforts to support nearly 25% of the United States' annual copper demand, providing a material that is integral to daily life and enabling the energy transition. While mining is typically seen as a male dominated field, women at Resolution Copper are making their mark on the mining industry and paving the way for future generations of woman miners. It starts at the top with Vicky Peacey, President and General Manager of Resolution Copper
https://resolutioncopper.com/wp-content/uploads/2023/09/Blog-Thumb.jpg
185
260
Troy Corder
https://resolutioncopper.com/wp-content/uploads/2021/09/resolution-copper-logo-white.png
Troy Corder
2023-09-11 15:03:01
2023-09-11 16:10:15
Women in Mining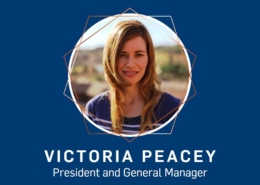 A longtime copper and mining industry veteran who has served as acting Project Director since the summer, Peacey has held a number of leadership roles at
https://resolutioncopper.com/wp-content/uploads/2023/03/Victoria-Peacey_Social.jpg
555
780
Troy Corder
https://resolutioncopper.com/wp-content/uploads/2021/09/resolution-copper-logo-white.png
Troy Corder
2023-03-15 01:19:51
2023-03-16 21:43:42
Resolution Copper Names Victoria Peacey As President and General Manager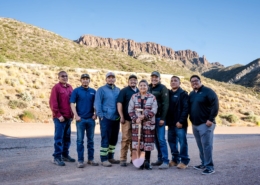 The Arizona Mining Association (AMA) awarded Resolution Copper the 2022 Sustainability, Preservation, and Diversity in the Environment Award (SPADE) for Public Education.
https://resolutioncopper.com/wp-content/uploads/2022/12/Team-Photo-for-SPADE-Award.jpg
1683
2472
Troy Corder
https://resolutioncopper.com/wp-content/uploads/2021/09/resolution-copper-logo-white.png
Troy Corder
2022-12-01 00:21:31
2023-10-30 23:04:45
Arizona Mining Association Awards Resolution Copper 2022 SPADE Award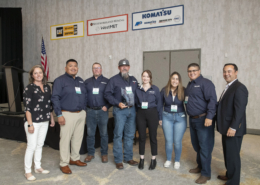 Resolution Copper accepted the Rocky Mountain Mining Institute's (RMMI) 2022 Safety Award for Small Underground Mine.
https://resolutioncopper.com/wp-content/uploads/2022/07/HalWilliams2022-5744-scaled.jpg
1707
2560
Troy Corder
https://resolutioncopper.com/wp-content/uploads/2021/09/resolution-copper-logo-white.png
Troy Corder
2022-07-18 18:41:28
2022-07-18 18:42:35
Resolution Copper Receives Rocky Mountain Mining Institute Safety Award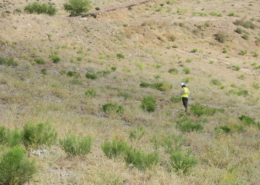 Resolution Copper has partnered with The University of Arizona since 2014 on research of revegetation methods for mining reclamation purposes
https://resolutioncopper.com/wp-content/uploads/2022/05/Sierra-sampling.jpg
1080
1620
Troy Corder
https://resolutioncopper.com/wp-content/uploads/2021/09/resolution-copper-logo-white.png
Troy Corder
2022-05-26 17:33:40
2022-05-26 17:37:55
Resolution Copper partners with the University of Arizona on Reclamation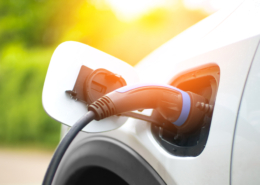 Last week the U.S. recognized National Transportation Week, a time dedicated to the appreciation of our nation's key infrastructure
https://resolutioncopper.com/wp-content/uploads/2022/05/iStock-1317950392-scaled.jpg
1308
2560
Troy Corder
https://resolutioncopper.com/wp-content/uploads/2021/09/resolution-copper-logo-white.png
Troy Corder
2022-05-23 20:35:25
2022-05-23 21:06:41
National Transportation Week: A Reminder of Our Rare Mineral Needs